With close to 100 years of combined experience in school administration, mental health practice, law enforcement services, and violence prevention training, our team knows everyone has the power to prevent school violence.
Driven by our love for students, passion for learning, and dedication to school safety, we are committed to helping your students, teachers, staff, and administrators learn how they can use their power to prevent school violence and help students reach their full potential.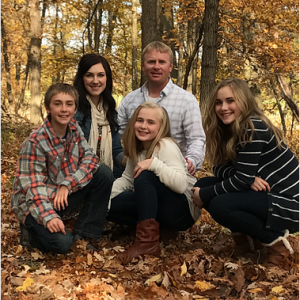 Ben speaks to thousands of students and adults on the subjects of school and personal safety each year. Using personal stories, practical advice, and animated delivery, Ben captivates audiences and leaves people with a can-do attitude and a sense of support.
Ben has been passionate about public speaking on school safety and violent intruder prevention throughout his career—having taught as an adjunct college instructor in criminal justice, constitutional law, and criminal procedure. He also served as a licensed police officer from 2005-2018.
In his free time, Ben enjoys hunting, fishing, camping, and spending time with wife Katrinah, three children, and friends.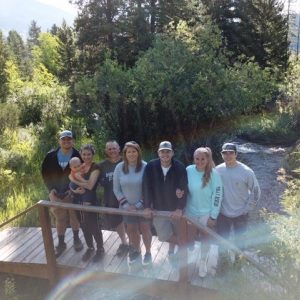 Scott brings 32 years of experience as a teacher, coach, and school administrator. He enjoys being surrounded by people who embrace the role educators and other leaders play in the development of our future leaders—the kids.
In leadership, he focused on developing teams who learn to work together, support each other, and create healthy bonds. He discovered that this foundation—which carries over to RIPL—brought a healthy relational climate that flowed over to classroom learning and other relationships. He knows that we can all do our part in changing the lives of those we love.
Scott and his wife are both involved in the field of education, as are two of his three children.
George works with educators across the Midwest and nationally on preventative trainings.
As a practicing psychologist for over 40 years, he has worked in outpatient and inpatient mental health settings, in school-based mental health services, and as a consultant.
George enjoys promoting healthy school climates to clients of all ages.
Sue provides product input and customer support. Her passion for RIPL comes from serving as a Children's Pastor of 14 years, and another 14 years working in Community Education and Community Connection for a local school.
Sue believes every person matters, and that everyone can make a difference in the lives of students and other people when focusing on the important things first—relationships.
Sue and her husband, Greg, have two children.
Steve spent 34 years teaching and coaching in a small, public school. He also served as Activities Director for 12 years and head negotiator of the teachers' union for 16. During this time, he worked successfully with the administration and school board. This work helped Steve develop a clear vision of the "big picture" in all aspects of running a safe and effective school district.
Steve and his wife, Cathy, have four sons.
We have the power to prevent violence, together. Let's get started!